Trikala Culture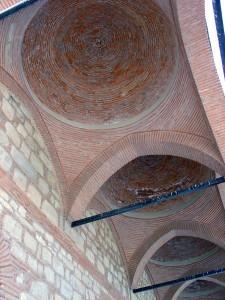 Trikala was under Ottoman occupation from 1395 to 1881. During all those years the famous School of Trikke never ceased to function, a School where, at times, very prominent teachers taught. Around the middle of the 16th century, the famous "Socrates Academy in Meteora" was constituted (search Meteora for more information). In 1875, after a donation by His Grace, Dorotheos Scholarios, Metropolitan in Trikala, the all important Dorothea School was founded. One must not take all these cultural efforts lightly; we must have in mind that, under Ottoman persecution, any such acts might turn out very perilous to the protagonists. In the flow of all of these centuries, many enlightened personalities paid their zeal for Education and Culture with their lives.

In Trikala, Arts and Sciences have always been flourishing. Especially in music, Terpsichore Papastephanou founded the Trikala choral (Chorodia Trikalon), which created a very strong tradition interpreting works of world famous Greek composers like Mikis Theodorakis. Birthplace of many great popular singers and composers, Trikala has also produced famous athletes. Chris Papanikolaou, once World Record holder in pole jumping, and Sophia Sakorafa, javelin throw World Record holder in the 90's, have made Trikala, a relatively small town, proud to have contributed to progress in Athletics more than most other, heavier populated cities. These athletes have paved the way for many others: wrestling, bicycling, basketball, football, etc. are very popular sports here.

Since 1994, the School of Physical Education and Athletics Science, as part of the University of Thessaly, has been active in Trikala, and with very good reason: the huge intellectual and athletic tradition of the city guarantees that any scientific efforts in this institution will be fruitful. Trikala is the native city of two of the most important winners in ancient Olympic Games, Frikias and Hippokles, and the memory of their labors is still vivid and inspiring to young generations.