Crete/Lassithi (Island)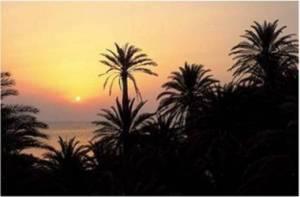 Welcome to Lassithi!

The Prefecture of Lassithi lies at the easternmost end of the Crete, home to Agios Nikolaos, the resort of Elounda, and the island of Spinalonga. It covers an area of 1,818 sq km, and its population numbers around 72,000 inhabitants. The general impression is the same as in the rest of Crete - long sandy beaches, green valleys with small villages, and islets here and there in the crystal-clear waters.

The capital of the prefecture is Agios Nikolaos. It is inhabited by around ten thousand people and is built, town and port, in the picturesque Mirabello Bay. This friendly harbor is no different than any other small-sized one in Crete. Both cosmopolitan and traditional, it gives shelter to both luxury yachts and fishing boats of the local fishermen bringing in the catch of the day. Traditional cafes, along with more modern cafeterias and all kinds of small shops are welcoming the visitor and the local people alike, creating a relaxed rhythm of life! An acceptable level of services to both the non-demanding visitor and the demanding one, the hospitable people, and the local traditions merge to form the all-Cretan atmosphere of this town.

The Port of Siteia to the east, the cosmopolitan Elounda, with its high level tourist infrastructure, and the town of Ierapetra, southeast at the narrowest point of the island, are also welcoming you. The beautiful plateau of Lassithi, ornated by its many villages and hundreds of windmills, relics of a not so remote past, when Man and Nature coexisted in much more reverent terms, and the famous palm-tree forest in Vai, are some of the beauties that the prefecture of Lassithi has to offer.

Lassithi Prefecture, like everywhere else on Crete, has been gifted with many remarkable Archaeological and Cultural Treasures, a result of Man's existence here since prehistoric times. The long Cretan History has bequeathed Lassithi with many ancient, medieval, and more modern relics. Venetian and Turkish monuments add to the uniqueness of the place - Greek Orthodox monasteries, Ottoman mosques, Byzantine churches, Venetian castles, and clock towers are to be found everywhere. The ancient Minoan Palace in Zakros is worth a visit on its own.
| | | | |
| --- | --- | --- | --- |
| | Crete/Lassithi: Cities and Towns | | |

Agia Fokia Sitia, Agios Nikolaos City, Chrissi Island, Elounda Town, Ierapetra Town, Sissi Village, Sitia Town