Not only is limousine rental the most luxurious way to travel to your destination, but it is often the best option for getting you to and from where you need to be swiftly and surely. Our reliable limo service is perfect for tight-scheduling situations, especially for our business clients, when public transport and parking problems present obstacles and waste your valuable time.
Services

Airport Transfers
Allow our experienced chauffeurs to transfer you safely and on time from the airport to your intented destination, ensuring that you arrive prepared and relaxed, ready for the events of the day ahead.

Driver Recognition
All of our drivers will be holding a signboard with your name and your company visible. If you prefer not to have your name shown, please advise us and we will display our company sign instead.
Private Plane
Pick-up on the tarmac at the designated parking area for the arriving plane.
The following information is mandatory:
The number of the plane.
The name of the ground handling agent
Business Appointments
We are committed to providing excellent service to our business clients, who expect reliable, on-time, convenient transportation to get them to where they want to be and when they need to be there. For as long as your appointment lasts, our chauffeur will be at your disposal.

Athens By Night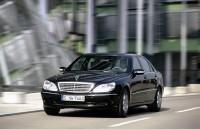 Would you like to go to the opera or to the theater? Planning on a special dinner out, or a visit to a nightclub?
We can take you there, and will provide you with the highest quality of service. Our limousine and professional driver will be at your personal service from the moment your night begins, and will be waiting for you until your evening ends. Forget the problems of parking and traffic, and let us take care of that for you!

The Most Special Day of Your Life
When it comes to the most important day of your life, only the very best will do.
We will provide the elegance and style that your Wedding Day deserves, ensuring that it is truly a memorable event.

V.I.P Protection
The need for effective and personalized protection is often needed by our high-profile clients. Whether entertainers, politicians, designers, artists, or royalty, there are times when a security entourage is required. Our professional security service will escort you to your destinations in comfort and safety, no matter the length of your visit.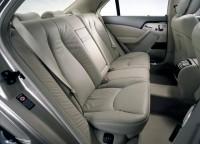 Mercedes S-Class 600
Impossing Glory
In the fall of 1988, the S-Class made its first appearance in the luxury car division. With exceptional technological innovations, it has set new standards throughout the industry. Over the years, it has won many well-deserved accolades, such as "best car" and "pioneer limousine."

As the flagship of Mercedes-Benz, it continues to be the luxury car of choice by professional chauffers the world over. It is the perfect vehicle for business and pleasure, and affords you the comfort and style that you demand.
The experienced staff of Windmills Travel will be pleased to discuss your particular needs and will offer you the most cost-effective solution. Simply send us your request, and you'll have our answer promptly. If time is of the essence, you can call the head of our department at +30-6944-517222 (09:00 - 22:00, local time).