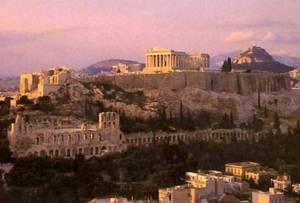 The amazing part of your historical journey throughout the magnificent Classical sites of this country is that every one of these unique destinations appeal to all people, even if they have little interest in the past and are focused only in the present.
This happens because the country itself possesses so much natural beauty that it all comes together to form the most extraordinary setting.

Whether a drive to Delphi, Argolis, Sounion, Meteora, Mycenae, Epidauros ... whichever it may be ... you will be astonished by the scenery and the natural beauty that has blessed this country tenfold. And when you reach each destination, you will be spiritually and emotionally enriched and will carry those memories with you forever.

Come walk with us in the footsteps of the gods, of the philosophers, of the poets ... of the creators of great ideas and magnificent art ... join us in a celebration of mankind and discover its roots.