Pan
7 or 14-Day Special Gay Sailing Cruise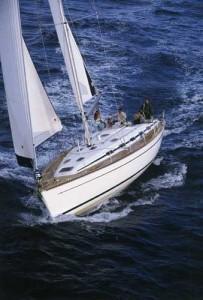 No sailing experience is needed, and during your trip, you have the opportunity to learn as much sailing as you want, or improve your existing skills. On the other hand, you can do absolutely nothing at all, except sit back and relax and soak up the sun.

For 2013, a full range of programs are offered including the Caribbean in March, the Croatian coast, Turkey with Bodrum and the Greek islands from May through September. See our full 2013 program below. Send us a quick request for whichever trip suits you, and we'll send you details and prices immediately.

The Greek island sailings are the most plentiful, and below you'll find an itinerary for one of the most popular sailings, which is offered four times during the summer. This is the itinerary for the Athens-Spetsai-Athens sailing.

You'll sail along the Peloponnesian coastline, a beautiful part of Greece still untouched by mass tourism. Daily sailing periods are normally from four to five hours a day, depending on weather conditions. Lunch and swimming is usually at a nice secluded bay, and we'll touch land during mid-afternoon, when you'll have a chance to explore each of the magical destintions selected.

Breakfast and lunch are always provided on board, and your evenings are free to enjoy dinner, shopping, a beach visit, or a late-night bar or club at our ports of call. At some of the larger villages, you may want to stay out and party all night ... no problem, just be back in the morning before we set sail!

Occasionally, we'll lay anchor overnight in a beautiful bay and have dinner on board, along with some good conversation and camaraderie.

Our ports of call will include Aegina, Epidaurus, Hydra, Leonidio, Monemvasia, Nafplion, Poros, and Spetses.

The full 2013 program is as follows:

2 March and 16 March - Martinique, Windward Islands, Caribbean
17 March and 24 March - St. Martin, Leeward Islands, Caribbean

4 May and 18 May - Athens-Spetsai-Athens, Greece (see the itinerary below)
18 May and 1 June - Split-Dubrovnik-Split, Croatia

8 June and 13 June - Athens-Santorini-Mykonos, Greece
22 June and 6 July - Mykonos-Santorini-Kos, Greece and Bodrum, Turkey

6 July and 20 July - Bodrum-Gocek-Bodrum, Turkey
20 July and 3 August - Bodrum-Gocek-Bodrum, Turkey

3 August and 17 August - Kos-Mykonos-Athens, Greece
3 August and 17 August - Split-Dubrovnik-Split, Croatia (special Nudist sailing)
17 August and 31 August - Athens-Spetsai-Athens, Greece

31 August and 14 September - Athens-Spetsai-Athens, Greece
14 September and 28 September - Athens-Spetsai-Athens, Greece


| | |
| --- | --- |
| One of the prettiest islands of the Saronic group, Aegina is very well known for the farming of its pistachio nuts and the local pottery. It has lovely sandy beaches and picturesque fishing villages, and is a delight to explore. On the island are the remains of the famous temple of Aphaia, noted for its magnificent architecture. | Our call at Epidauros will be in the morning so that you can visit the side of the famous ancient theater, renowned for its acoustics. Later, we'll resume our sail and continue to our next destination. |
| Our call Hydra will offer you one of the most attractive harbors in all of Greece. This island is favored by many artists, and a stroll through the streets and along the waterfront will show you why. Shops, clubs, bars and beautiful views are the main attractions. | Leonidion is a small coastal village of the Peloponnese, one of those fairly quiet sleepy villages that you dream of. With deep waters along its shores, we're likely to spot dolphins, who may decide to join us. There is an important monastery at this location, and we can arrange a visit. |
| Our call at Monemvasia, a city situated on a rock 350 meters above sea level, affords us the opportunity to visit the 'Gibraltar of Greece.' With outstanding scenery and an amazing atmosphere, we'll have the opportunity to explore the two parts of the city, one inhabited, and the other in ruins. | This town, famous for the fortress which defended the city, is a very scenic port with a very long history. The architecture remains as beautiful as it was from the 18th century. You can visit the Palamidi Fortress, as long as you're willing to tackle the 850 steps to its summit! The view from the top is worth every one of those 850 steps! |
| The beautiful green island of Poros has a wonderful harborfront with plenty of shops, cafes and restaurants, and the port attracts many private yachts and sailing boats. There are good beaches nearby and stunning scenery. | Spetses is a delight to explore, since it's main town is mostly pedestrianized (except for horse and buggy!). You can get about the island with motorbike or public bus, and there are some lovely coves and beaches. |
| | |
| --- | --- |
| | |
---
Notes

The itinerary and order of the port calls above is only an example of what to expect on any given day. Distances covered depend on weather conditions.

Our sailing yacht has a capacity for up to 8 persons in double cabins. When packing for the trip, please use collapsible, soft-sided luggage (or a duffel), as storage space is always limited.

Most of the sailings above include a cook, breakfast, lunch, harbor fees and petrol, with the exception of the Caribbean sailings and the special Nudist program.

Swimwear is optional for all sailings!
If you don't find an itinerary that is exactly what you need and have in mind (both in terms of length and of destinations included), then choose the one(s) that are closest to your wishes and contact us by email. The itinerary that you choose will form the basis of our email correspondence. Any change or substitution is possible, and our aim is always to best fit your needs!