Cyclades Islands (Island Complex)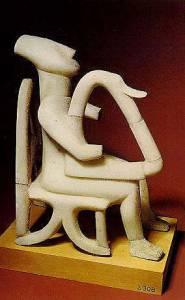 Welcome to the Cyclades!

The Cyclades Islands form an insular cluster consisting of 56 large and small islands scattered around the blue Aegean Sea. Some are globally famous, not only in the wide public sense, but also to the international jet-set, and others are almost unknown to the contemporary flow of tourism. Molded of stone, light and sea brine, they extend westward to the eastern part of Peloponnese, reach eastward to the western side of Samos and Ikaria, and they meet the Cretan Sea in the south.

The Cyclades are mythology and history, harmony and extreme, a mystic attraction and a tangible, unexpected beauty. According to the most dominant tradition, they took their name from the imaginary circle that they form around the sacred island of Delos.

Their many charms have attracted people since ancient times, even when their access was not particularly easy; much more so today, with direct chartered planes to the most frequented of them and with the high level of hotels and services offered to their visitors. Geologists attribute today's peculiar form of the Cycladic cluster to the consecutive geological alterations of earthquakes, volcanic explosions, and displacements of the earth's crust, which submerged many parts of the land.

The multiform figures of the islands emerge from the blue sea, bathed with light and adorned with whitewashed houses, and above all, inhabitants having a unique perception of life and enjoying the narrow alleyways and the paths of their countrysides, the numerous churches, windmills, or windswept slopes, all features that you will find everywhere during your journey.

It's a group of islands unique to its kind in the world, because nowhere else will one find such a powerful and passionate blend of light, sea, wind, earth, and sky, mixed together with the distant past, and the colorful present! For every traveler, holidays in Cyclades present a glorious synthesis of small worlds, which encompasses the beauty of our entire planet!
| | | | |
| --- | --- | --- | --- |
| | Cyclades Islands: Islands | | |

Amorgos, Anafi, Andros, Antiparos, Delos, Donoussa, Folegandros, Ios, Iraklia, Kea, Kimolos, Koufonissia, Kythnos, Milos, Mykonos, Naxos, Paros, Santorini, Schinoussa, Serifos, Sifnos, Sikinos, Syros, Tinos